Need a trainer?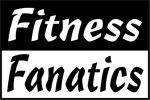 Join us for a workout!
We are a group of local San Diegan's that love to get together and WORKOUT! Are you a FITNESS FANATIC? Then JOIN US!
We live in one of the most beautiful cities with awesome weather year round! Being outside running, biking, or swimming is inevitable...and it's more FUN with friends!
How did I get in shape for my Bikini Fitness Competitions? I had San Diego's Premier Trainer MIKEY FIT! www.Mikeyfit.com
If you want to start running or already are a seasoned runner, come meet our running group for a run!

Email:
That's sneaker speak for the slope of the sole. In traditional running shoes, the heel is built up, so your heel is elevated inside the shoe. Minimalists are more level, allowing your feet to sit parallel to the ground.
New to running? Or seasoned marathon racer?
What are minimalist sneakers?
Want to be a part of the MEESHIE 30-Day?
We've given you more than a few solid ab routines to help get your midsection looking sharp over the years. Now, here are seven tips to make sure you don't inadvertently become your abs worst enemy.
My next 30-Day Challenge starts Janurary 2, 2014!
You ready???